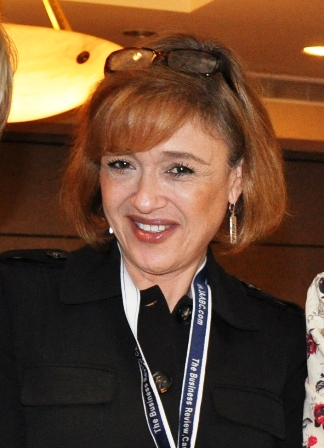 Dr. Pearl I. Steinbuch, Professor
Mount Ida College, MA
M.Ed.: Harvard University
Ph.D.: The Wharton School: University of Pennsylvania
Chair (Read more..)
*
*
*
*
*
GENERAL INFORMATION
The Journal of American Academy of Business, Cambridge (JAABC) is a refereed academic journal which publishes the scientific research findings in its field with the ISSN 1540-1200 issued by the Library of Congress, Washington. All submissions are subject to a double blind review process. The review process may take up to two to four months. No Manuscript Will Be Accepted Without the Required Format. All Manuscripts Should Be Professionally Proofread Before the Submission. You can use www.editavenue.com professional proofreading / editing etc... Articles, papers or cases submitted for publication should be original contributions and should not be under consideration for any other publication at the same time. Authors submitting articles/papers/cases for publication warrant that the work is not an infringement of any existing copyright, infringement of proprietary right, invasion of privacy, or libel and will indemnify, defend, and hold JABRC, JAABC, BRC or any conferences we hold or sponsor(s) harmless from any damages, expenses, and costs against any breach of such warranty.
Our mission is to provide a quality research publication venue for academic authors from academic institutions of all research-levels. The journal will meet the quality and integrity requirements of applicable accreditation agencies (AACSB, regional) and journal evaluation organizations to insure our publications provide our authors publication venues that are recognized by their institutions for academic advancement and academically qualified statue.
The primary goal of the journal will be to provide opportunities for business related academicians and professionals from various business related fields in a global realm to publish their paper in one source. The Journal will bring together academicians and professionals from all areas related business fields and related fields to interact with members inside and outside their own particular disciplines. The journal will provide opportunities for publishing researcher's paper as well as providing opportunities to view other's work. The average acceptance rate for eight years is sixteen percent. The journal is distributed in more than fifty-five countries around the world. The hard copy of the journal is available thru JAABC. We are also a member of Chamber of Commerce of Beverly Hills, Los Angeles, California. The journal is indexed in Directories of Refereed Publications. Doctoral students are highly encouraged to submit papers to JAABC for competitive review.
The Journal of American Academy of Business, Cambridge invites you to participate in the journal. The Journal, JAABC, publishes articles of interest to members of the Business Community and will provide leadership in introducing new concepts to its readership. Because business is a diverse field, articles should address questions utilizing a variety of methods and theoretical perspectives.
JAABC reserves the rights to amend, modify, add to, or delete its rules, policies, and procedures affecting its institutional relationship with authors (contributors) as deemed necessary by the administration. Any such amendment, modification, addition, or deletion shall not be considered a violation of the relationship between JAABC and authors (contributors). When the paper is accepted, authors must pay the registration fee as instructed in the acceptance letter
Submission Deadline: September 16, 2015